Blog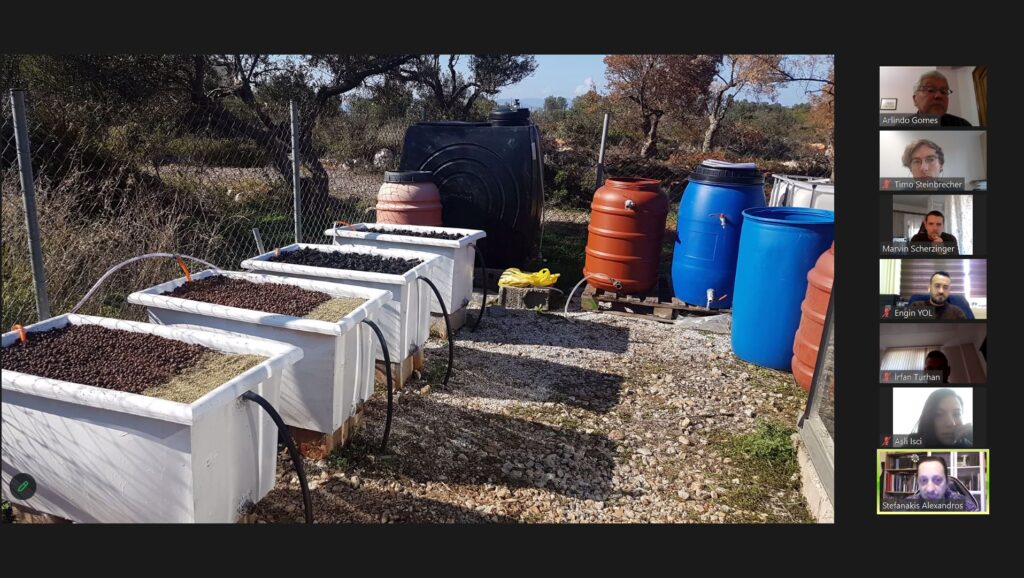 2nd ReMe-diation project meeting
The second project meeting with all partners took place online on the 7th of February. After six months of the ReMe-diation project, there were already quite some news to share.
We learnt that the first small plants of the sown intercrops are appearing between the olive trees. Furthermore, the first reed plants have also been planted in the constructed wetlands. However, the low temperatures with night frosts in Turkey and Portugal are still challenging for the plants in the fields and the wetlands, so they are waiting for higher temperatures to come. The conditions applied for biogas production must sound like a dream for them: At 37 °C, the biogas potential of various biomasses, pre-treated in different ways, is investigated at TU Hamburg. The first results showed a promising influence of the pre-treatment with deep eutectic solvents on the biogas potential of cork dust; further investigations are currently running. Some first results and a literature review about the ReMe-diation topic of agricultural biomass valorization are available here.
Our next project meeting will take place in October in Greece. There, we will participate in the International Conference "Closed cycles and the Circular Society 2023: The power of ecological engineering" of the International Ecological Engineering Society (IEES). We hope to see you there and look forward to interesting discussions!